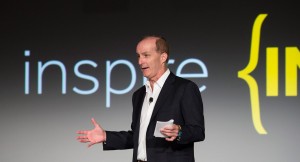 The message in David Crane's departure as CEO of NRG Energy seems to be that he should have stuck to his knitting, but what knitting would that be?
NRG runs one of the largest fleets of power plants in the country. For the most part, they sell power in competitive markets under the merchant or IPP business model.
Under Crane's leadership, the company veered off into businesses such as rooftop solar, home generators, and electric cars while still coping with the messy reality of running one of the nation's largest fleets of coal-fired plants.
What does it mean for an independent power producer to stick to their knitting: pay down debt and wait for the commodity cycle to rebound, that is, for natural gas prices to rise and take wholesale electric prices with them?
NRG's peers, as few as they are, have stuck closer to the IPP model, but they have not fared very well either. The share prices of Calpine, Dynegy and Talen Energy are all hovering around the bottom of their 52-week lows.
"It is a challenging time for IPPs," Paul Patterson of Glenrock Associates says. They face multiple challenges, low power prices, anemic demand for electricity, new entrants challenging their incumbent generation turf, competition from subsidized solar and wind plants, and tighter emissions regulations. Crane himself has said that these threats pose "a mortal threat to the existing utility system."
The response of several power companies, such as Entergy, Exelon and PPL, has been to switch, or at least shift, away from the IPP model and to turn to the diversity and stability of regulated returns.
But Crane was looking beyond both IPP and the regulated utility models. He wanted to create the "utility of the future." Who, he asked, would be the Amazon or Google or Facebook of the utility industry?
Crane answered his own question with an emphasis on clean energy and customer focus.
Many power companies are investing in clean energy, but customer focus is not usually considered a core competency. IPPs deal with wholesale markets and, in most cases, are far removed from end-users. Regulated utilities have direct contact with thousands and even millions of customers, but their most consequential customers are the members of the state regulatory commission.
Crane's ambition was a stretch for any power company no matter where they are on the continuum between IPP and regulated utility. That may be what did him in, though he might turn out to be right in thinking that more of the same will not be the ticket to the future for IPPs or utilities. In that sense, his downfall was not so much about his thesis as his timing. And the lesson?
"It's about execution and gradualism," says Julien Dumoulin-Smith, an analyst with UBS. "If you're going to aim for growth, don't lose site of the core business, nor necessarily get yourself over your skis on the growth angle."
Crane is not likely to be the last casualty as the power companies seek to balance growth and stability while finding a business model to address the industry's multiple challenges.
Only time will tell what model will prevail, but in retrospect it may turn out that sticking to your knitting will look more like fiddling as the old models burn down.